Welcome to Hansen Vineyards
We hope all of you have a wonderful holiday season and that this new year has started off well. We are all back from our travels and back in the tasting room, so come on by. We have also updated our calendar and list of events for the 2016 year, so you can know plan your Hansen visits accordingly. 
We hope to see you soon!
The Hansen Crew (Bruce, Pat and Camie)
      
Hansen Vineyards is a small, rustic, boutique vineyard and winery producing top of the line, artisanal wines.
We specialize in Cabernet Sauvignon. Our annual case production is about 2,500 cases.
Nestled in the middle of the esteemed El Pomar District AVA
at 5575 El Pomar Dr.
---
Hansen Vineyards is now home to
4 Double Gold Medal Cabernet Sauvignon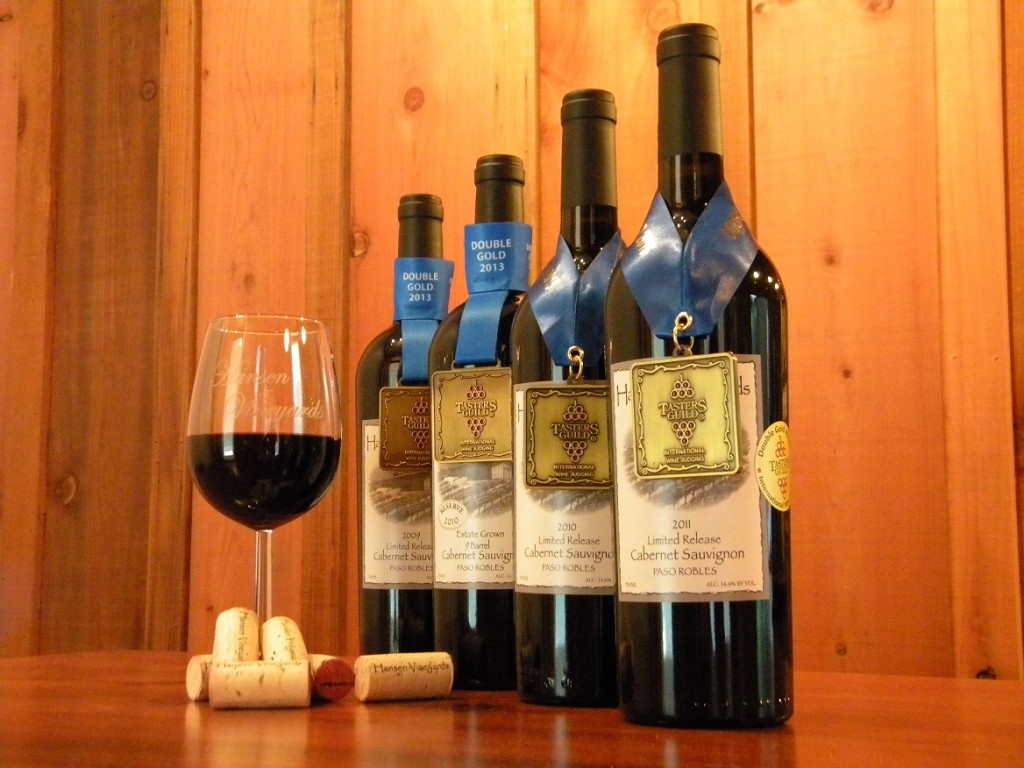 ---
 Our Current Available Wines
---